I provide preparation of tax returns for individual Federal and State returns and e-file services. I'm experienced in small business Schedule C, rental income Schedule E, and many other complicated tax returns. I'm also familiar with filing Trust / Fiduciary tax returns. Please see the About Me tab for more information.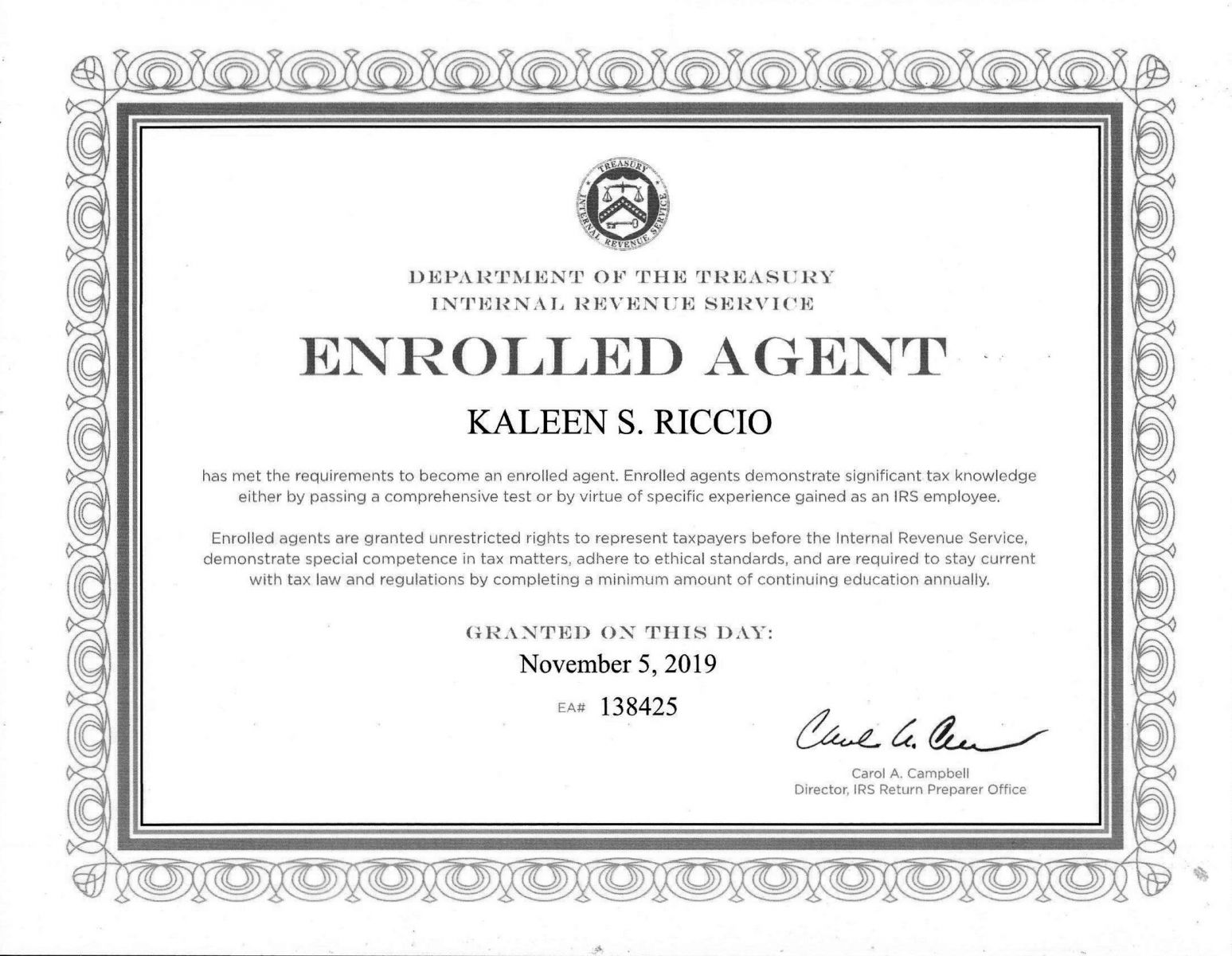 What is the difference between a CPA and an enrolled agent?
An enrolled agent is a tax practitioner who is licensed at the federal level by the Internal Revenue Service. In fact, enrolled agent status is the highest credential awarded by the IRS. On the other hand, certified public accountants are licensed by their applicable state boards of accountancy.