I provide small business tax return preparation and e-filing services. Whether your company is a C corporation, S Corp, Limited Liability Company, Non-profit, Partnership or Sole Proprietor. A properly prepared tax return can be filed to minimize the tax owed. My husband and I also co-own an auto repair shop on the border of Pacific Beach and Clairemont. We have owned J & K Riccio Enterprises, Inc. dba Pacific Automotive for over 25 years. I run the office, accounting, and payroll. I have hands on experience in all aspects of a small business, and I have a passion to help small businesses grow. Please see the About Me tab for more information.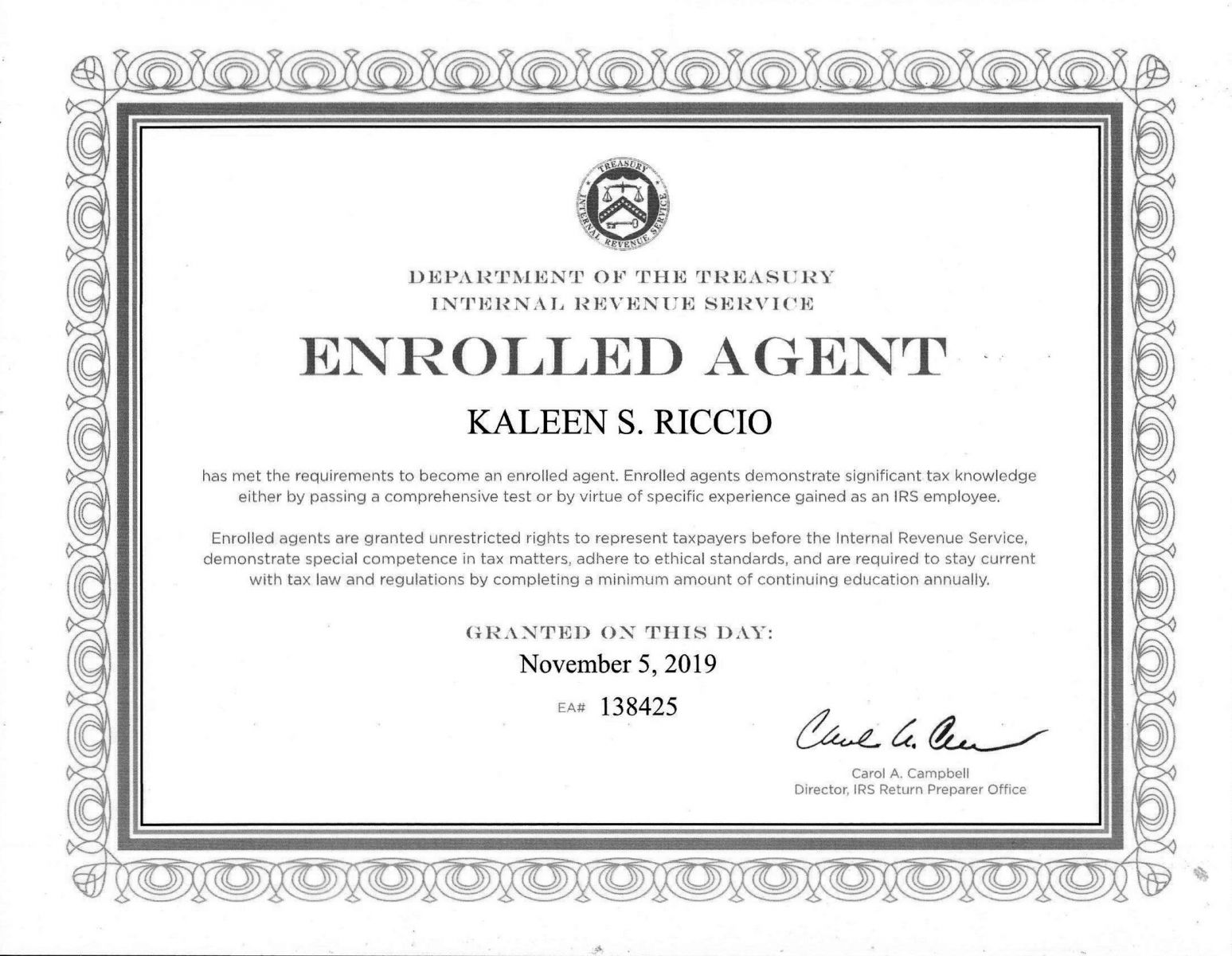 What is the difference between a CPA and an enrolled agent?
An enrolled agent is a tax practitioner who is licensed at the federal level by the Internal Revenue Service. In fact, enrolled agent status is the highest credential awarded by the IRS. On the other hand, certified public accountants are licensed by their applicable state boards of accountancy.